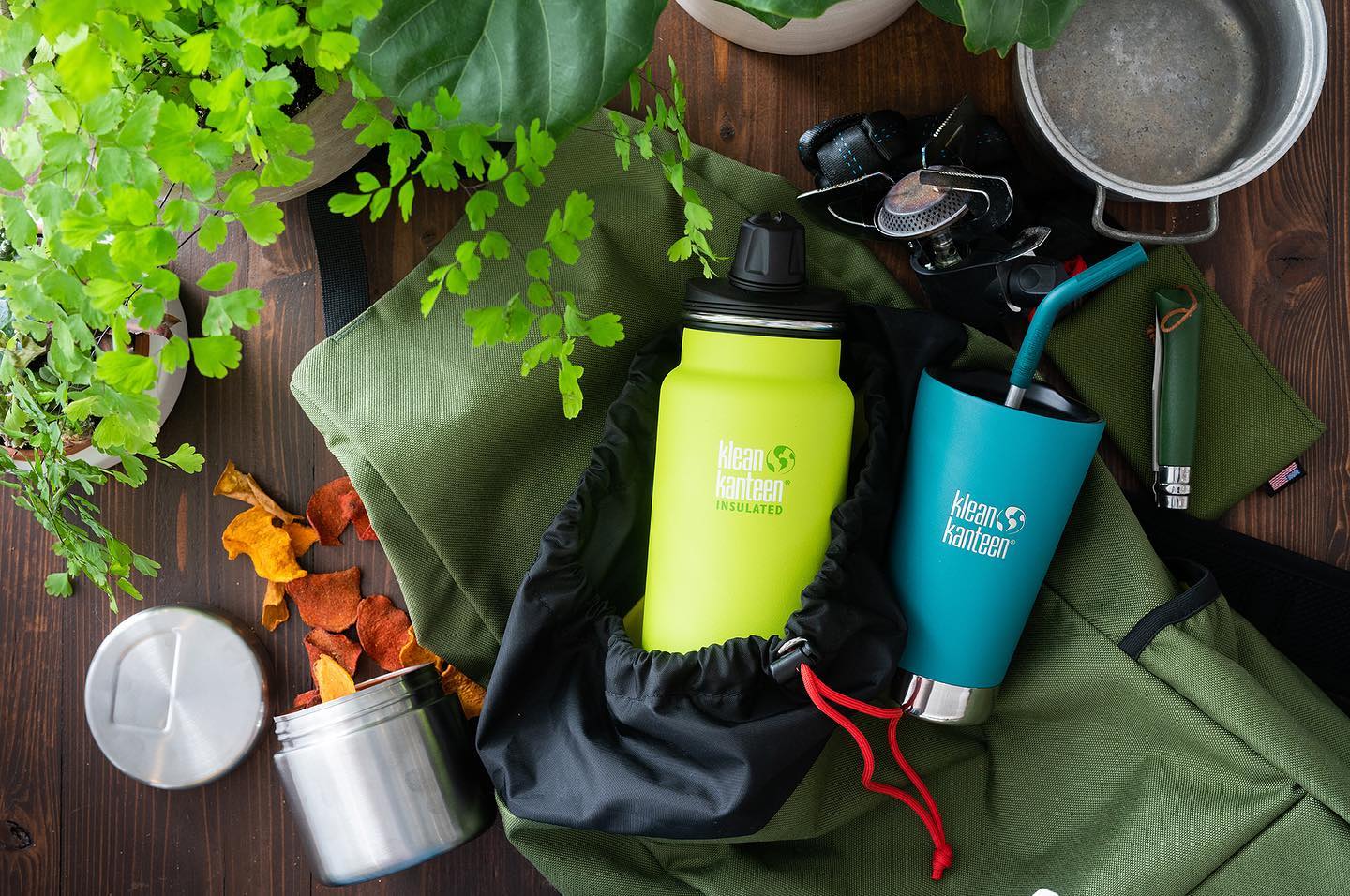 Klean Kanteen
Klean Kanteen har en stor forkærlighed for naturen. Derfor fokuserer de på at lave holdbare, bæredygtige drikkedunke. 
Hos Suztain kan du finde et stort udvalg i drikkedunke af stål, som er isoleret, så de kan holde din drikkelse enten varm eller
kold i længere tid. Størrelser fra 355ml til 946ml.Find både Klean Kanteen drikkedunke til børn og voksne i vores store udvalg!
Amerikanske Klean Kanteen har fremstillet drikkedunke af rustfristål siden 2004. De har nemlig udmærket sig i, at lave de bedste drikkedunke uden kemi. Det ønsker vi naturligvis at støtte op om hos Suztain, vi har derfor valgt at have et stort udvalg af drikkedunke i stål til både børn og voksne fra Klean Kanteen. De er særlig kendt for sine flotte drikkedunke med sjove motiver til børn, så hvis du er på udkig efter en børnedrikkedunke med hajer, planeter, jordbær eller andet sjov, så kan du roligt finde den her. Alle er de fremstillet af højeste kvalitets stål 18/8 (fødevaregodkendt) og drikketudene er lavet af BPA-fri popypropylen, som er sikkert at drikke af.
Til de voksne har Klean Kanteen både drikkedunke og termodunke. Alle de flotte farvede modeller i kopper og flasker, er pulverlakerede - denne form for coating/lakering er både miljøvenlig og holdbar. Ved selve pulverlakering bruges der ingen organiske opløsningsmidler, man kan lakere flaskerne én gang i stedet for to og overskydende pulver samles og genanvendes - alt dette er med til at mindske vores CO2-fodspor og giver os alle en grønnere planet. Rustfri stål er nærmest uopslidelig og kan både tabes og smides med uden at det går i stykker (det er dog ikke noget vi anbefaler man aktivt gør). Med en drikkedunk fra Klean Kanteen har du en drikkedunk de næste rigtig mange år.