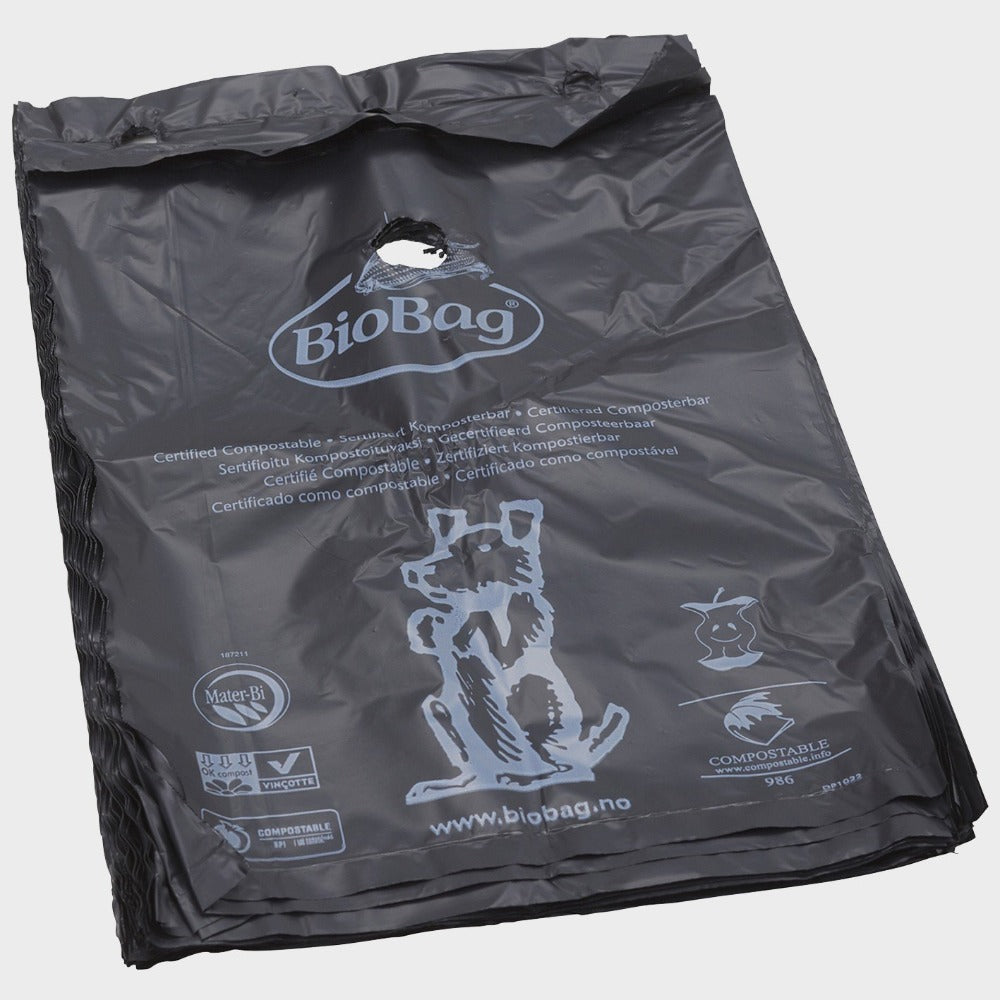 In stock & ready for shipping (1-3 business days)
Vi always ship using sustainable packaging
Compostable Dog Waste Bag.  220x320mm.  40 Bags

Certified Compostable.  Easy to use and dispose of.  Produced in EU.
Impact
Description
BioBag

The BioBag Dog Waste Bags are 100% compostable.

BioBag was the first in the market with these compostable bags, which are certified to EN13432.

Placed in the right compost-making environment, unlike normal plastic bags they will degrade in just 40 days.
As BioBag Dog Waste Bags are made of natural ingredients, they do break down over time resulting in a limited shelf life.

NOTE: You must NOT dispose of compostable bioplastic with your normal plastic waste. Compostable plastic contaminates the recyclable plastic and can make the entire plastic collection completely useless for recycling. Toss them out with BioWaste.