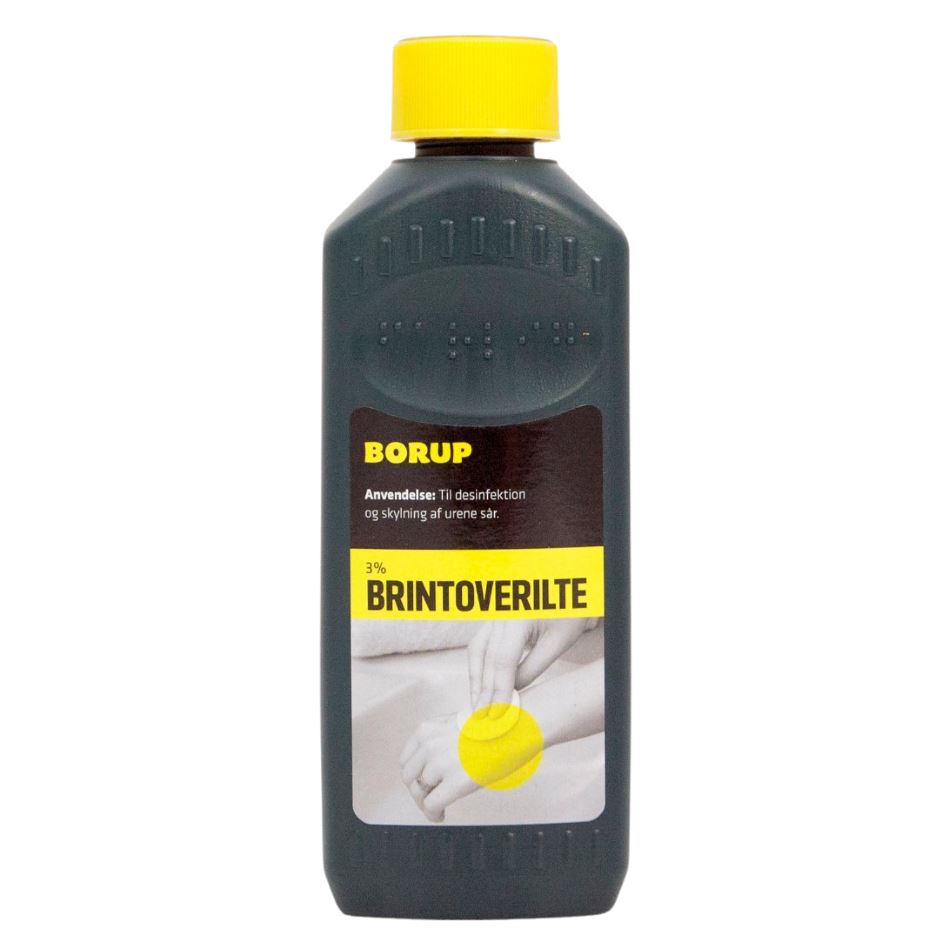 In stock & ready for shipping (1-3 business days)
Vi always ship using sustainable packaging
Multi-Use and Versatile in your home, 3% hydrogen peroxide is known for the disinfection of open wounds, but this mild and effective solution can be used as a sanitiser and the disinfection in your home and garden.
The Center for Disease Control (CDC) indicates that hydrogen peroxide kills viruses, yeasts, fungi, bacteria and mold spores. While hydrogen peroxide is a known ingredient that destroys hard-to-kill viruses such as SARS and MERS, there is no current test data available yet specifically for COVID-19.
Hydrogen Peroxide is widely recognized as an environmentally friendly disinfectant. Hydrogen peroxide is effective against many viruses but we do not have a final commitment f.s.a. COVID-19
Hydrogen Peroxide is extremely readily biodegradable. When used, hydrogen peroxide is converted into oxygen and water, in the process the hydrogen peroxide "burns" bacteria and viruses.
Among its wide uses are that it cleans your dishwasher, disinfects countertops and cutting boards, washes your vegetable produce, kills germs in your trash bin, removes stains from clothes, sterilizes makeup brushes, sanitizes toothbrushes, disinfect a cat's litter box and much more.

Gardeners even know the solution to be an asset in an organic garden to treat fungus on plants and sprout seeds.

Contents: hydrogen peroxide solution CAS No .: 7722-84-1
Keep out of the reach of children
Disposal of packaging: recycled plastic
Hazard Marking:
P101 If medical advice is needed, have container or label at hand.
P102 Keep out of the reach of children.
P280 Wear protective gloves / eye protection.
P305 + P351 + P338 IF IN EYES: Rinse cautiously with water for several minutes. Remove any contact lenses if this can be done easily. Continue rinsing.
P315 Get medical attention immediately.
P501 Dispose of contents / container in accordance with local waste regulations