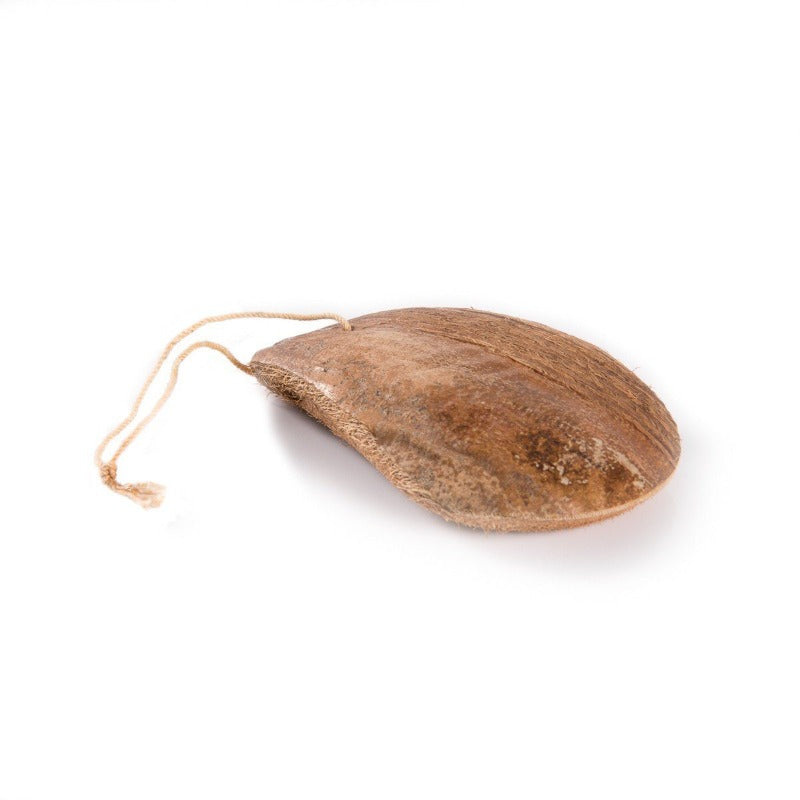 In stock & ready for shipping (1-3 business days)
Vi always ship using sustainable packaging


LoofCo Washing-Up Scraper / Scourer.  1 pc.   approx. 11x7.5cm


Sustainable alternative to synthetic or plastic brushes. Removes burnt on food. Handmade and 100% biodegradable.



Impact
Description
LoofCo
LoofCo Washing-Up Scrapers are skilfully hand-made in Sri Lanka from coconut husk.

This ingenious, traditional use scraper is from the outer husk of a coconut is a 100% biodegradable alternative to plastic washing up scourers.

LoofCo's natural Washing Up Scraper fits neatly in the hand and is ideal for removing baked-on food from pans and baking trays without scratching. Each scraper will last many months and when worn out can be tossed out with your organic waste or for the avid gardener -- put through a chopper and added to the compost or soil.

Each scraper measures approximately 11x7.5cm with a convenient string hanging loop.


LoofCo responsibly sources all its coconut materials and uses plant-based inks & compostable cellulose stickers in its packaging of products.


How to use: Use the blade-like edge at the front of the Washing Up Scrapper to scrap and life off food residue. For really tough, baked on food, allow baked on debris to soak in hot water with detergent and then use the Scraper like usual.


CARE: After use always rinse scraper thoroughly and allow to air dry. When the bristle-like edge of the Washing-Up Scraper starts to fray, trim with scissors back to a solid edge for months more use.


Welcome to Suztain - Pure Common Sense