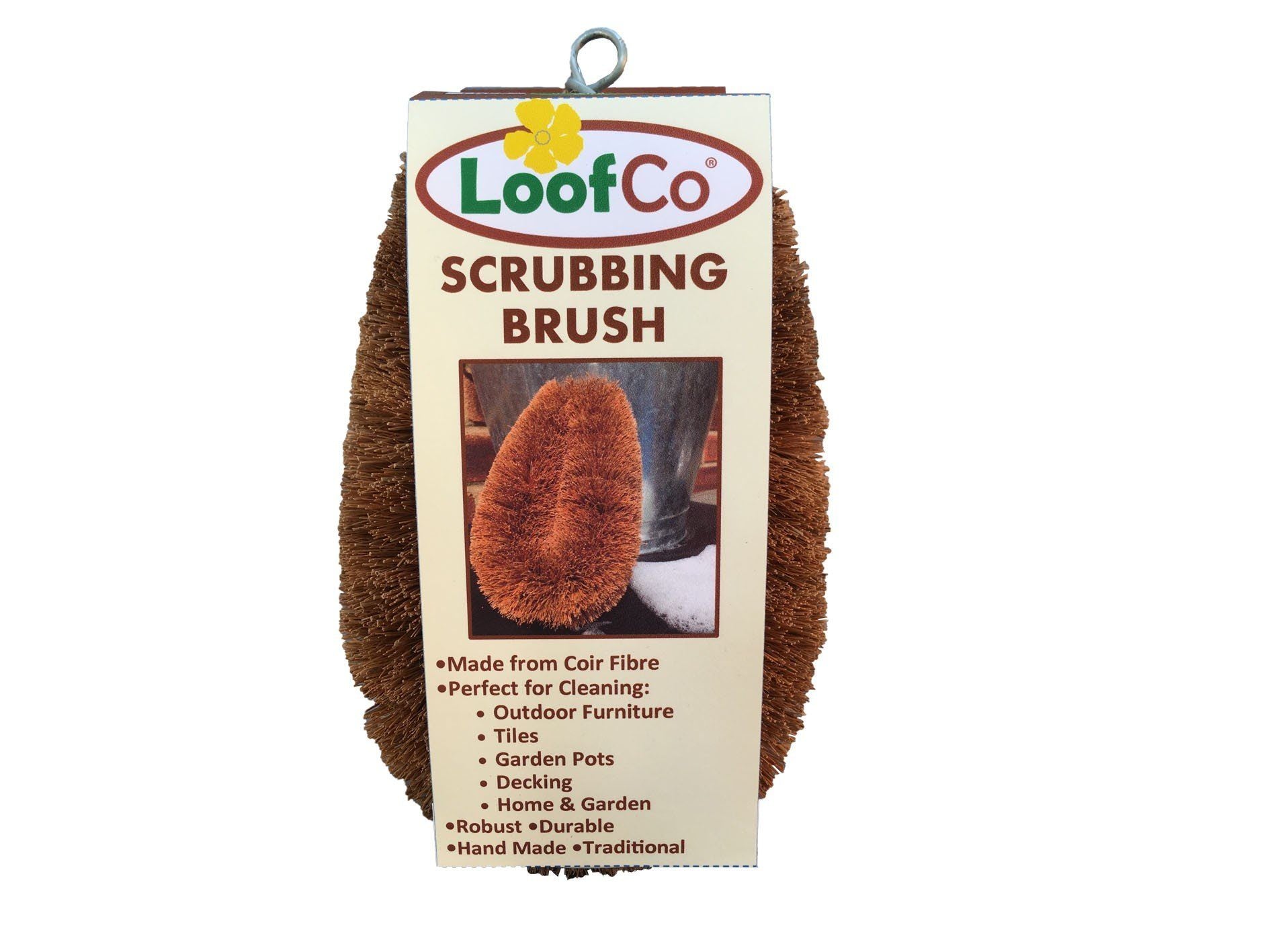 Tawashibørsten - Se vores 100% naturlige alternativ til din plastikopvaskebørst...
In stock & ready for shipping (1-3 business days)
Vi always ship using sustainable packaging
Tawashi Natural Scrub Brush made from coconut fibres on metal wire. Extremely effective and all plastic free. Indispensable in the sustainable kitchen!
Impact
Description
LoofCo
The Tawashi Natural Scrub Brush is a traditional brush widely used in Asia, especially in Japan.
The Tawashi natural brush is handmade from coconut fibres wound around a metal wire. The Tawashi brush is very effective and totally plastic free.

Even though it is made from coconut fibres, the brush is very comfortable to hold and use - perfect for cleaning tiles in the bath room.
The natural Tawashi scrub brush is indispensible in a sustainable household and a fantastic supplement to the Suztain Loofah scourer. With this natural scrub brush it is easy to remove dirt and limescale from larger surfaces - TOTALLY scratch free!!

Rinse the brush with warm water after use, squeeze, and shake if necessary to remove debris.

The brush has a practial metal sling so it can easily be hung for drying after use. The metal wire is galvanized and will not stain.
With the right care, the Tawashi Natural dishwashing brush will keep for many months of normal use and help you keep even the most difficult surfaces and corners clean.
Size: approx. 17 x 10 cm
How to care for your Tawashi brush: Clean in warm water with an environmentally friendly dishwashing liquid. Hang dry or place on surface where water can drain off. Will last 3-4 months with norma usage.

Remember to use an environmentally friendly household cleaner for your sustainable cleaning, like e.g. the allergy and environmentally friendly multi surface cleaner from BIO-D. Click HERE to purchase.
Tawashibørsten - Se vores 100% naturlige alternativ til din plastikopvaskebørst...