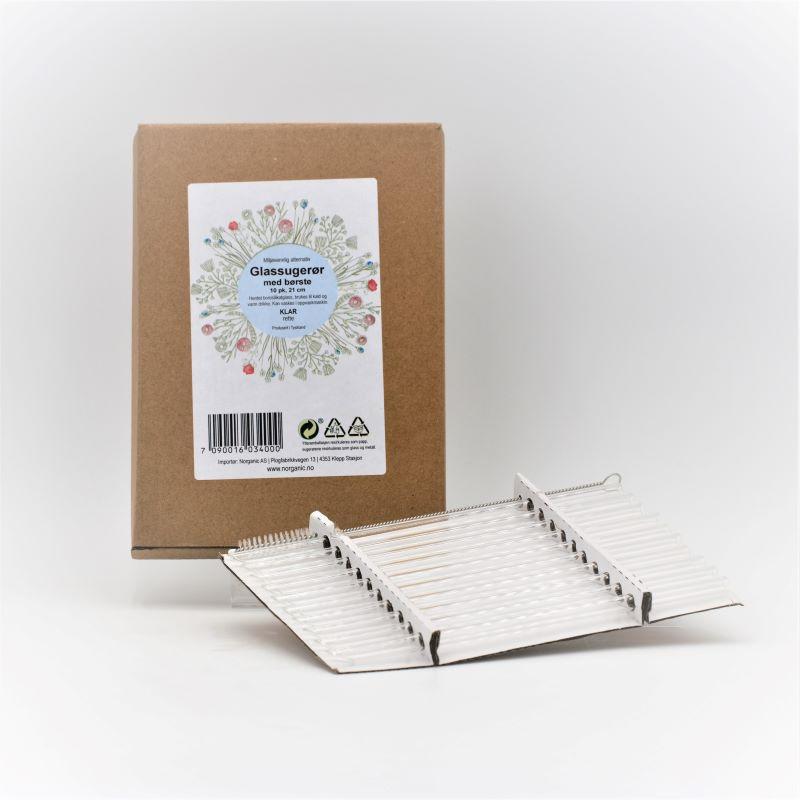 In stock & ready for shipping (1-3 business days)
Vi always ship using sustainable packaging
Environmentally friendly alternative - Glass Drinking Straws - straight - 10 pk / 21 cm - Clear
Tempered Borosilicate glass is used making them suitable for cold or hot drinks.  Dishwasher safe.
Made in Germany.
Impact
Description
Norganic
All glass is not created equal.

Tempered borosilicate glass more expensive to make than ordinary tempered glass and since it is known for being resistant to thermal shock it is the glass of choice for scientific and medical laboratory settings where safety is paramount. All borosilicate glass is lead free.

As a result of its resistence to thermal shock (meaning it can go from a freezer to an oven without cracking), these straws are highly durable - suitable for both hot and cold drinks - as well as being dishwasher safe. They will not absorb odors or flavors.

Many people feel that glass straws feel more natural in the mouth than stainless steel.