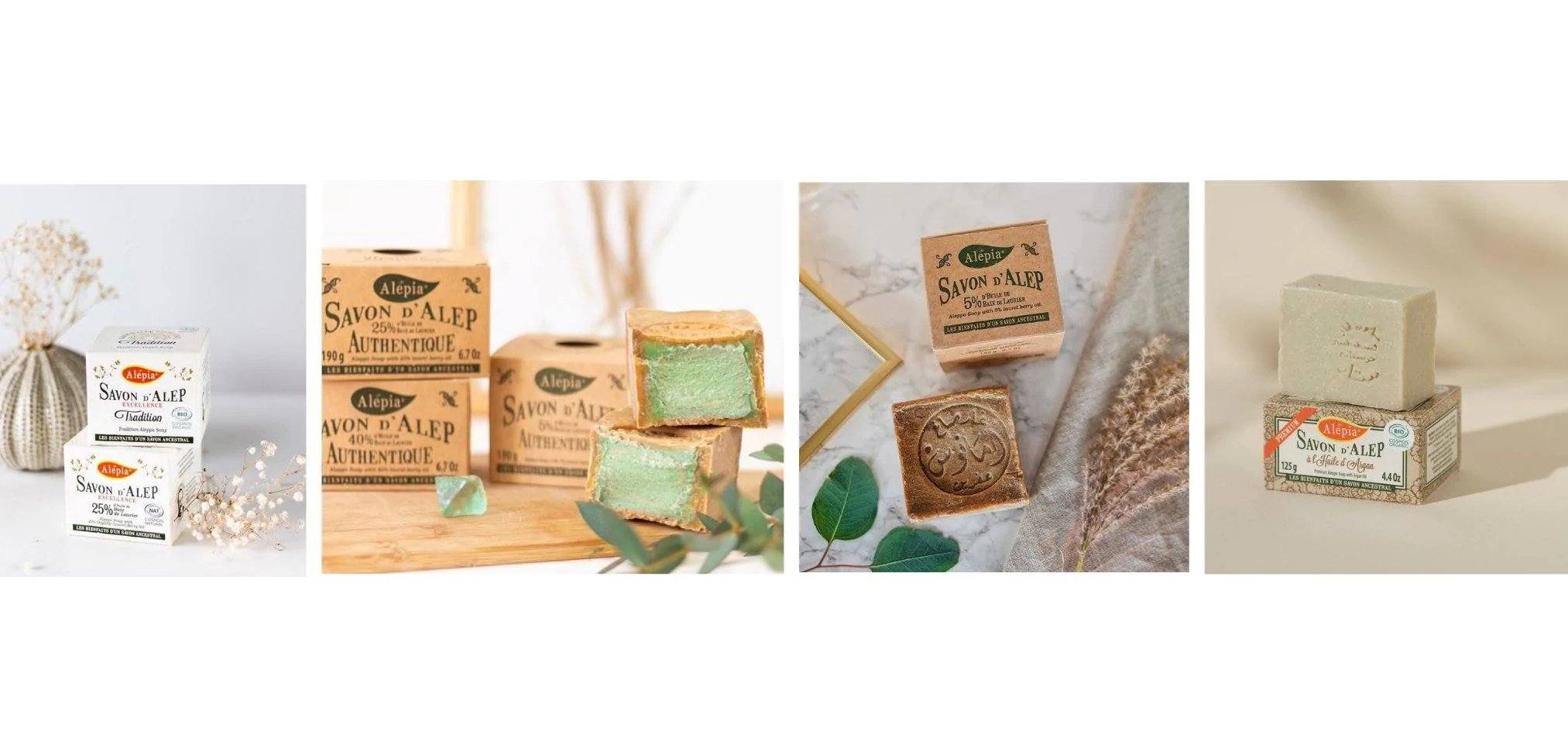 Alépia
Alepia Aleppo soaps are the pinnacle of soap art. Made in France by a Syrian soap master here you get 100% natural, some even organic, soaps with unique skin care properties. The classic Aleppo soaps with laurel oils are exceptionally good at counteracting eczema and chapped hands. The powerful variants are the solution to psoriasis, acne and severe skin disorders. Concentrated, lasts VERY long.
Founded in 2005 by Dr. Constantini, with M. Harastani, a famous master soap in Aleppo who emigrated to France, as responsible for the production.
Together, Alépia today stands for the best of the Aleppo soap promotion tradition with modern science and natural ingredients of the highest quality.
In 2010, a research and development laboratory was set up to ensure the quality and safety of products in accordance with French and EU rules.
De klassiske Aleppo sæber med laurbær olier er exceptionelt gode til at modvirke eksem og sprukne hænder. De kraftige varianter er løsningen til psoriasis, akne og kraftige hudlidelser. Superdrøje i brug, holder MEGET længe.
Grundlagt i 2005 af Dr. Constantini, med M. Harastani, en berømt mestersæbe i Aleppo der udvandrede til Frankrig, som ansvarlig for produktionen.

I fællesskab står Alépia i dag for det bedste af Aleppo-sæbefremmetraditionen med moderne videnskab og naturlige ingredienser af højeste kvalitet.

I 2010 blev der oprettet et forsknings- og udviklingslaboratorium for at sikre kvaliteten og sikkerheden af produkter i overensstemmelse med franske og EU-regler.

Natur, renhed, virkning og bæredygtighed er grundlaget for det Alépia du kan opleve i dag.