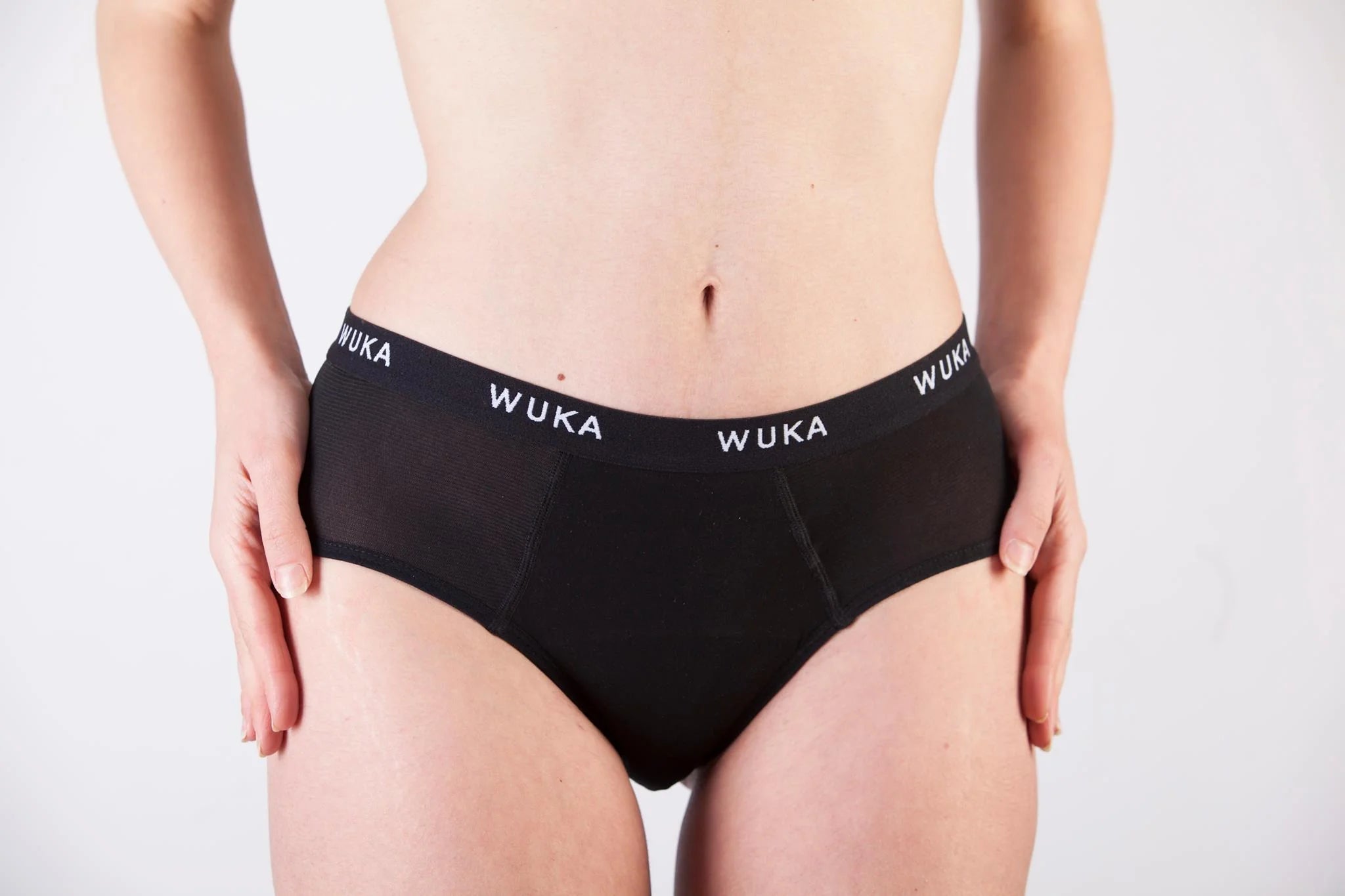 Inkontinenstrusser til kvinder
Wukas diskrete serie af inkontinenstrusser til kvinder er stilren og beskytter mod ufrivillig vandladning og ikke mindst lugt.
De flotte feminine trusser til ufrivillig vandladning fås i forskellige modeller, farver og føles helt ligesom normale trusser at have på.
Den ideelle løsning til dig, som har ufrivillig vandladning. Skabt af kvinder til kvinder. 

Hvordan virker Inkontinenstrusserne?
Med Wukas innovative materiale skabes der en uigennemtrængelig barriere, der effektivt fanger
ufrivillige vandladning 
i trusserne.
Den indre indbyggede kile, kendt for sin høje absorptionskapacitet, fanger øjeblikkeligt vandladninger, hvilket sikrer, at du forbliver tør.
Hvor længe kan jeg have dem på?
Du kender din krop bedst, og alle har forskellige grænser, som de kan holde til.
Du bør skifte dine inkontinensbukser, så snart du føler dig våd efter en lækage.


Hvor meget væske rummer de?
Inkontinensbukserne er designet til at absorbere urin, som har en anden konsistens end menstruationsblod.
Wukas inkontinens trusser absorberer 50 ml urin, hvilket svarer til 8 teskefulde eller 4-5 inkontinensbind til engangsbrug.


Lugter det?
Vi ved, at bekymring over lugte er en vigtig bekymring for dig med inkontinens, og derfor er Wukas undertøj lavet med Polygiene OdorCrunch™ - en hurtigvirkende teknologi, der øjeblikkeligt fjerner lugt.