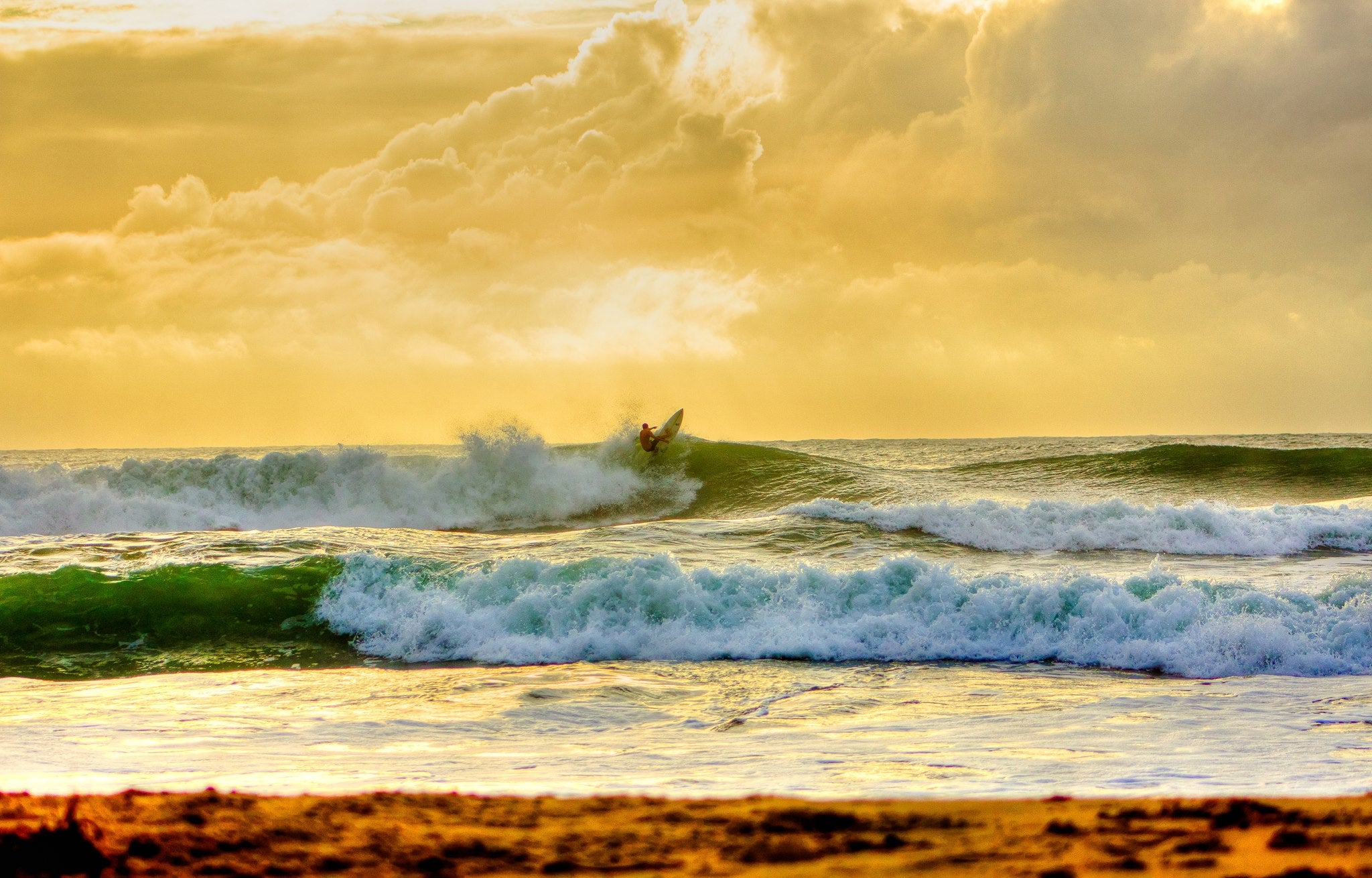 Sunscreen & Band-Aids
Are you in need of organic sun protection for adults and children?
Here you will find both organic self-tanner, after-sun and day creams with color from French eco-superstar Alga Maris.
Alga Mari's products are completely unique, natural and organic, and completely harmless to the marine environment.
100% free of synthetic chemistry! That is good for you, your skin and the water you bathe in.
PATCH patches are plastic-free and help the wound heal faster. they come in all variants
Er solcreme nødvendigt?
Solcreme er en god ting, hvis du vil passe på dig selv. En god og naturlig solcreme vel at mærke.
Ozonlaget der beskytter kloden, dyr og mennesker er generelt blevet 3 % tyndere over det meste af jorden. På vores breddegrader er vi oppe på 8 % reduktion og specifikke steder på jorden taler man om decideret ozonhuller.
Når ozonlaget er nedbrudt, stiger den ultraviolette stråling fra solen på jordens overflade. Undersøgelser viser, at dette kan øge forekomsten af hudkræft, svække immunsystemet hos mennesker og dyr og reducere dyrelivet i havet. Så det er ikke ligegyldigt med solcremen, (og samtidig af meget stor betydning), hvilken solcreme du så smører din hud ind i. Dette uddybes herunder.
Solcreme uden kemi – for dig og miljøet
Hvilken solcreme du påfører din, eller dine børns, hud er ikke uden betydning. UV-filtre skal til, for at beskytte os mod de ultraviolette stråler, men syntetiske UV-filtre er potentielt hormonforstyrrende, allergifremkaldende og miljøbelastende. Der er lavet undersøgelser i laboratorier med nogle syntetiske UV-filtre, som viser sig at være hormonforstyrrende i dyr, og derfor mistænkes det også at være hormonforstyrrende for mennesker. Andre undersøgelser har vist, at sædcellers funktionalitet bliver påvirket af kemiske UV-filtre.
Solcremers kemiske UV-filtre og andre syntetiske stoffer en kæmpe synder i havmiljøets flora, fauna og balance. Flere lande i verden forbyder decideret brug af kemiske UV-filtre, da dette også går direkte ud over koralrevene.
Hvis du vil undgå kemiske UV-filtre, kan du købe solcremer med fysiske og mineralbaserede UV-filtre, der er naturlige mineraler for både krop og miljø.
Bedste solcreme uden kemi
Laboratoires de Biarritz økologiske solcremer, farvede dagcremer, selvbruner, læbepomade med solfaktor og aftersun er alle uden kemiske UV-filtre. De økologiske solcremer indeholder samtidig den helt unikke, patenterede, røde tangekstrakt, Alga-Gorria, der med antioxidantegenskaber neutraliserer de frie radikaler, som er alsvarlige for tidlig aldring af huden. Så her får du alt det bedste naturlige for havmiljøet, samtidig med at du nærer huden med naturlige, plejende ingredienser. Oveni har du denne magiske tangekstrakts supereffekt.
Du kan også få den som solcremespray fra Laboratoires de Biarritz, hvis du foretrækker dette.
Så vi vil tillade os at smide den påstand, at Laboratoires de Biarritz er den bedste solcreme. Vi og vandmiljøet sætter i hvert fald pris på den.
Suztains franske Laboratoires de Biarritz solcremer er alle:
Økologisk certificerede.
100 % mineralbaserede.
Helt fri af syntetisk kemi.
Allergivenlige.
Vandfaste.
Beskytter mod UVA- og UVB-stråler.
Miljøvenlige
Bio-nedbrydelige.
Vores økologiske solcremer er naturligvis uden hormonforstyrrende stoffer, parabener samt skadelig kemi.
Ansigtssolcreme – anti-age dagcreme med farve
Vores økologiske ansigtssolcreme er populær med dens naturlige, plejende ingredienser. De rene mineralbaserede UV-filtre sammen med den røde tangekstrakt, gør denne ansigtscreme til et specielt godt valg for din ansigtshud, hvis du gerne vil give den ekstra pleje. Det er samtidig en smuk farvet dagcreme med SPF-30 og SPF50, så du er beskyttet mod UV-stråler.
Det er ikke sikkert, du altid husker at få solcreme på i hverdagen og derfor er Alga Maris dagcreme en smart, foryngende og naturlig beskyttelse.
Undersøgelser viser, at ved antallet af hudkræfttilfælde, opstår omkring 80% i ansigtet. Med en farvet dagcreme med solfaktor og helt uden skadelig kemi, passer du bedst muligt på dig selv og naturen.
Læbepomade med solfaktor
Læberne bliver også udsat for solen, hver gang du bevæger dig ud i sollyset. Det er en fordel her, i hvert fald i sommermånederne, at have en læbepomade med solfaktor, så du dermed beskytter dine læber og plejer dem, så de ikke udtørres og rynker.
Her anbefaler vi Laboratoires de Biarritz lækre lipbalm med solfaktor.
Suztain tilbyder; Solcreme uden kemi, bedste solcreme til børn og voksne, ansigtssolcreme, dagcreme med solfaktor, aftersun, økologisk solcreme – fokus på naturlig pleje og miljø.