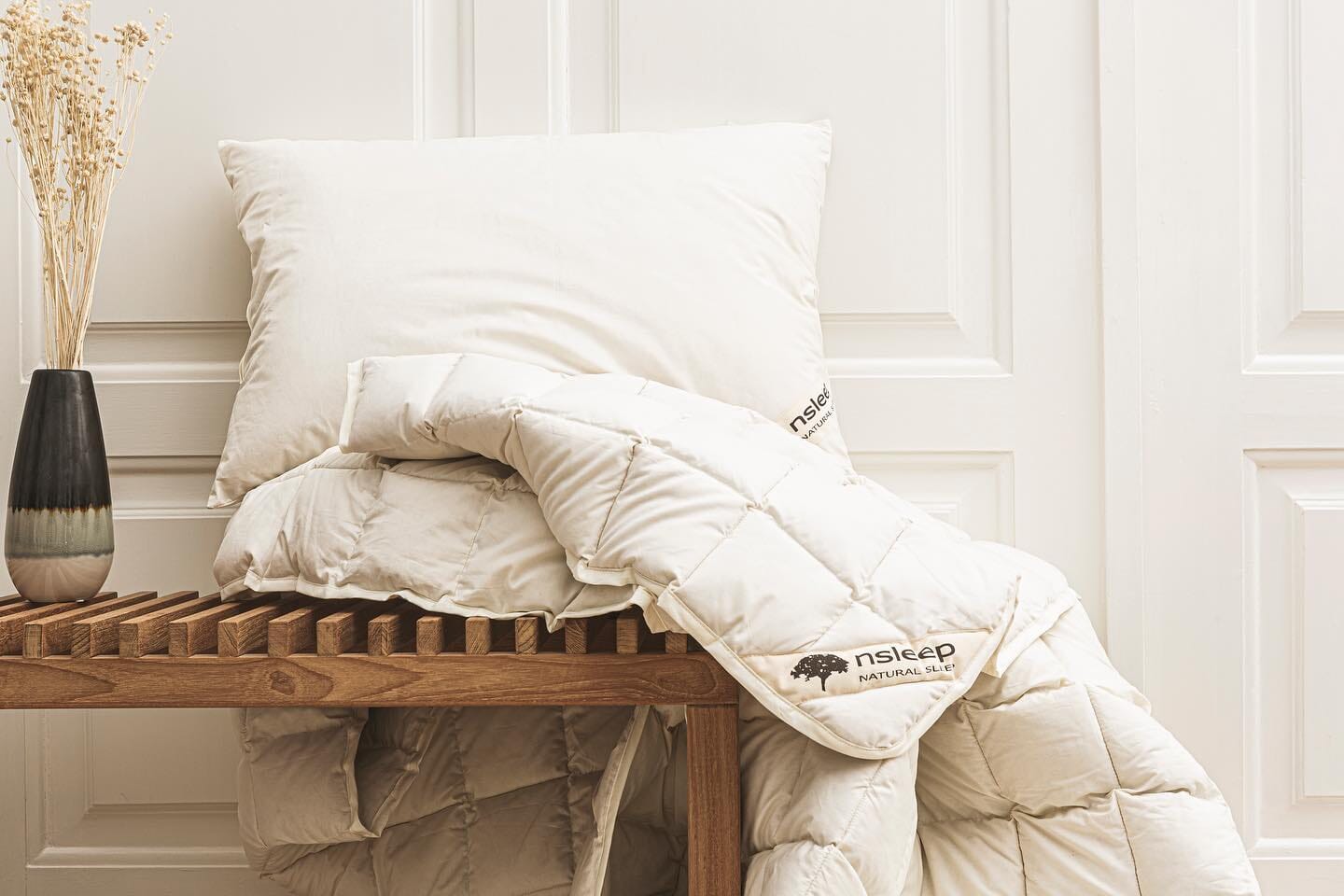 Kapok Dyner
Hvis du er på udkig efter en kapok dyne? Så finder du Danmarks bedste kvalitet af økologiske  og allergivenlige kapok dyner til hele familien hos Suztain.
Vores udvalg af kapokdyner bør dække hele familien.
Helt fra en babydyne til en ekstra lang dyne. Med en kapok dyne slipper du for at opleve at have det for varmt gennem natten, og døje med at svede.
De naturlige kapokfibre indeholder utrolig meget luft, hvilket gør den til den letteste fiber i verden.
Det høje luftindhold og kapokkens vandafvisende egenskab gør fiberen utrolig god til at regulere varme og fugt væk fra kroppen.
Kapok dynen er derfor et fantastisk valg til både baby, børn og voksne, som har det varmt gennem natten.
En kapok dynen er et allergivenligt valg
Med en kapok dyne fra Nsleep, så skal du ikke længere dele dyne med husstøvmider, væggelus, svampesporer og bakterier. Det er i sig selv en dejlig ting.
Disse skabninger kan nemlig ikke leve inden i en kapok dyne grundet kapokkens vandafvisende egenskaber, der gør, at kapokdynen ikke suger fugt til sig.
Kapokdynerne er et særligt godt valg for både allergikere og alle andre, som ønsker sig et sundt sovemiljø.
En kapok dyne vil nemlig forbliver tør, varm og blød hele natten igennem.
Slut med at svede om natten
Med en kapok dyne fra danske nsleep får du en økologiske, kemifri og bæredygtige dyne, som ikke findes i liggende kvalitet andre steder. At sove med en kapok dyne og dens naturfibre kan derfor have stor betydning for dit velvære. 
 Kapok dynen er åndbar på en naturlig måde. Når du vælger en kapok dyne uden kunstige stoffer, undgår du således svedeture og risiko for allergener. Den økologiske dyne vil derfor have en positiv effekt på hele din livskvalitet, da den skaber det optimale sovemiljø for dig.
Hvad er kapok?
Kapok er en fiber, der vokser på kapoktræet i de tropiske regnskove, typisk i Asiens, Østafrikas og Sydamerikas regnskove.
Der er ingen træer som fældes i forbindelse med høsten og man bidrager derfor til at sikre regnskovens bevarelse.
At vælge en kapok dyne og pude er derfor et godt bæredygtigt valg. Kapok produkterne fra nsleep er alle håndsyede og håndstoppede.