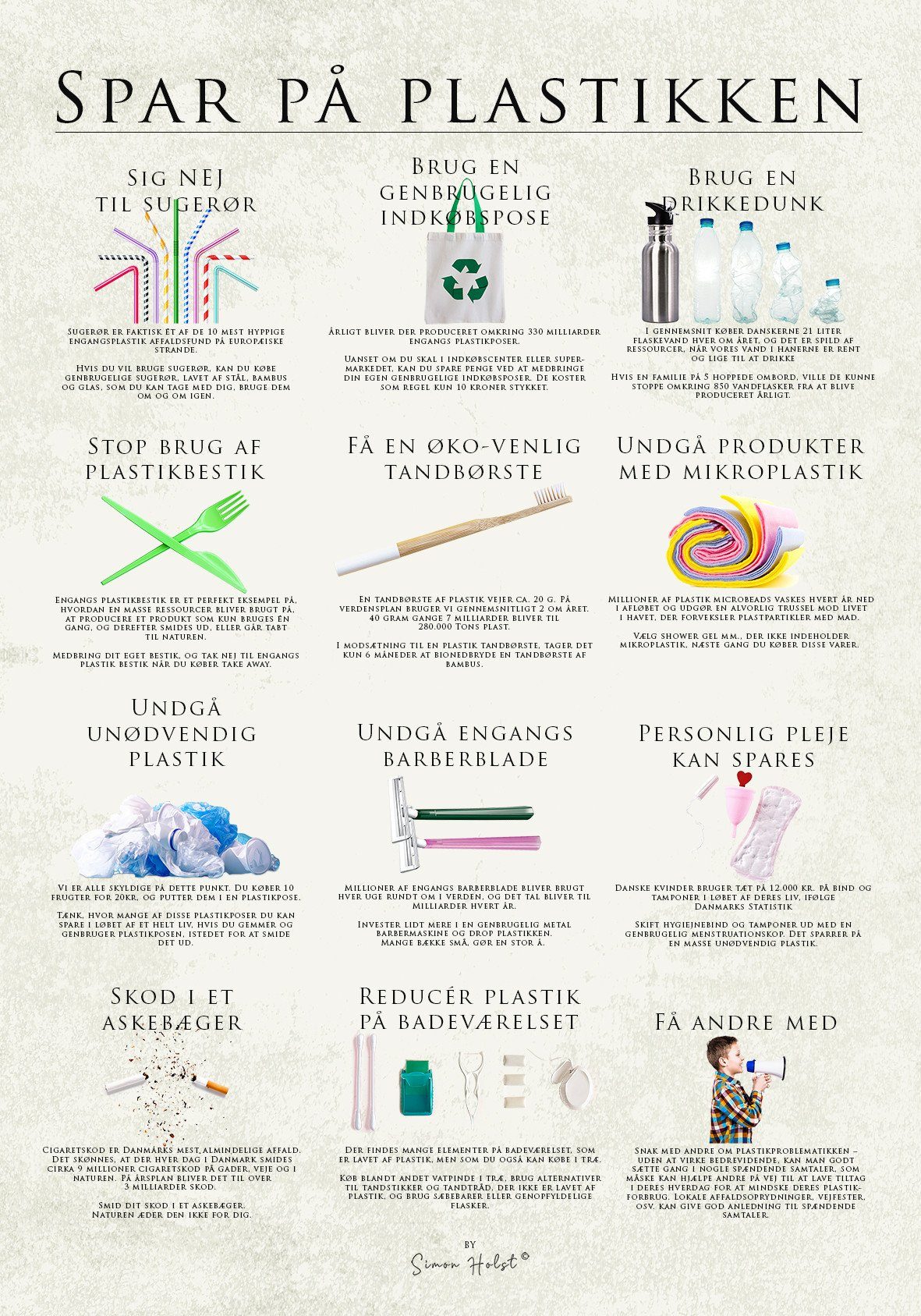 In stock & ready for shipping (1-3 business days)
Vi always ship using sustainable packaging
A poster with 12 ways to reduce your plastic consumption. The poster will inspire you to change little things in everyday life so you can reduce the use of plastic.
Impact
Description
Simon Holst
These beautiful posters by Simon Holst remind you of the little things in everyday life that we can do to reduce plastic.

In consultation with a biologist from the organization Plasticchange, this poster was created.
The poster gives you 12 ways how to do when you want to reduce plastic.

There are many ways to do this, small actions in everyday life can make a huge difference.

Did you know, for example, that about 500 million plastic suction pipes are used daily worldwide? It's enough to fill 3 big buses daily !! This can be avoided, for example, by acquiring a straw in metal or bamboo. Of course, you can find both types of straws at Suztain.

The poster is available in size 30x40cm and 50x70cm and is printed on FSC Certified 180gr Matcoated in high quality

NB: You support Plasticchange in the fight against an ocean without plastic every time you buy one of the beautiful posters from Simon Holst.